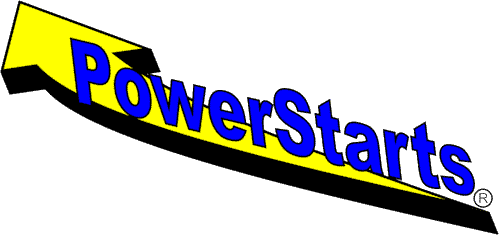 "Races are won and lost at the start ... Learn to WIN!"
We try to get off to a good start in everything we do. Because we know that if we don't, we're forced to play catch-up; we're left operating at a disadvantage. The same is true in swimming. A bad start can cost seconds, or the whole race. Yet even a "fast" start isn't necessarily a "good" start.
PowerStarts® has developed a start-dive technique that will take time off of almost any swimmer's races. The PowerStarts® Start-Dive Training SystemTM takes maximum advantage of physics, biomechanics, kinesiology, ballistics, and hydrodynamics, yet is taught in a fun and simple manner such that the swimmer need not understand any of the "-ics" and "-ologies" to enjoy the full benefit of the techniques.
We are also developing a range of products, such as starting blocks and training systems, focused around the swim start to help support the world of Swimming in the pursuit of ever better performance.
---
---
Our Mission
To advance the entire sport of Swimming by defining, improving and refining racing-start techniques for competitive swimmers of all ages, all athletic abilities and all levels of competition. To provide state-of-the-art resources, tools, and training for swimmers and coaches. And to become the standard start-dive technique and training system for the elite swim teams of the world.
---
About PowerStarts
PowerStarts® is based in Southern California, developing products, techniques and clinics to bring the PowerStarts® Training SystemTM to swim clubs and teams around the world.
Mr. Kerry MacKelvey serves as President, Technology Director and Head Coach. Mr. MacKelvey has been a competitive athlete in a variety of sports. He has invested eight years studying swim-start techniques and consulting with some of the most successful coaches and prominent biomechanists in the country. He has utilized empirical methods to develop and perfect the PowerStarts® TechniqueTM.
Mr. Eric E. Duckering serves as Director of Marketing and Chief Engineer. Mr. Duckering has a wealth of experience as a competitive athlete that is directly applicable to the PowerStarts® Training SystemTM. He also brings a broad background in aerospace engineering and advanced materials to our product development team.
---